Listen to the entire HOOSIER DADDY Hallowed Ground CD on Spotify by clicking the Green "Follow" link below ........
Introducing ... Tate Music Group recording artists .... HOOSIER DADDY !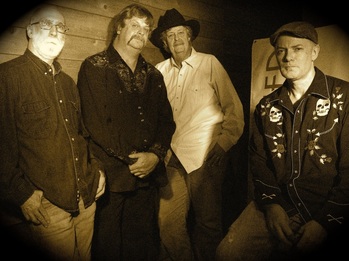 HOOSIER DADDY ..... Cool cover-tunes and Original music that gets down!!
For years this exciting band has been entertaining crowds with their unique blend
of Rock and Roll, Rockabilly, Motown R & B, and Blues to an audience
that really enjoys excellent musicianship and great sounding music!
Created and led Singer/Guitarist Perry White.



---